"Whoever you are, 

you're welcome here."
---
It is my mission, purpose, and honor to help others.  I work with a diverse clientele whose needs vary greatly. I utilize a trauma-informed, yet direct and action oriented approach with my clients to achieve optimum results with maximum efficiency. 
I invest every ounce of myself in individualizing  treatment to meet my clients' unique needs and goals.
~ TONI
---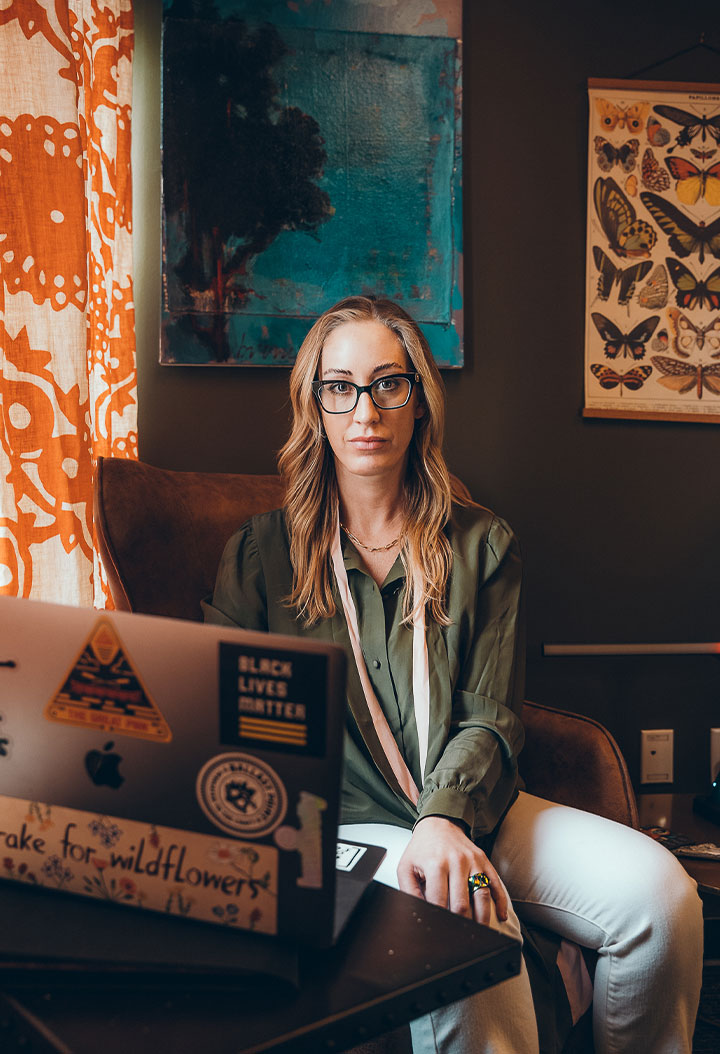 Toni (Antonia) grew up in San Francisco, CA and has been a social/civil/animal rights activist since she was a child. Toni has dedicated much of her life to serving others from philanthropic work to advocating for social justice any opportunity she gets. She truly goes above and beyond for not only her clients, but anyone in need who she crosses paths with. Advocating for others was just something that came naturally early in life and only continues to expand and grow.
Toni is a Licensed Marriage and Family Therapist and Child Mental Health Specialist in the state of Washington. 
Toni is an EMDR therapist working on her national certification through EMDRIA. Toni 
holds clinical certifications as a Forensic Counselor, Sex Offender Treatment Specialist, and Criminal Justice Specialist through the National Association of Forensic Counselors. Toni is a trained scorer for the Acute, Stable and Acute risk assessments through the WA state Department of Corrections. 
Toni is also an Approved Clinical Supervisor assisting new clinicians in working towards their licensure.
 Toni has a Master of Arts degree in Counseling Psychology with an emphasis in Marriage and Family Therapy from The University of San Francisco and a Bachelor of Arts degree in Criminal Justice from Gonzaga University. Toni completed her clinical practicum at The McAuley Neuropsychiatric Institute in St. Mary's Medical Center in San Francisco, CA. There, Toni worked with the most acute adolescent psychiatric patients in Northern California. Prior to working in private practice, Toni worked at various forensic institutions specializing in crisis management, acute psychiatric stabilization, forensic risk management and sex offender treatment.
Today, Toni operates an independent psychotherapy practice in Spokane, WA.  Her office is a sacred yet funky therapeutic sanctuary, colorful and welcoming. Toni is dedicated to efficiently achieving profound results with her clients. Her unique style and integrative approach is tailored to each individual client, and includes Cognitive Behavioral Therapy, Dialectical Behavior Therapy and EMDR, as well as alternative supplements to traditional modalities. She goes above and beyond a regular "treatment plan", and facilitates a well rounded program for holistic healing, that expands into the lifestyle changes and overall wellbeing of her clients long after they leave the office. She's down to earth, fun to be around, and a fierce advocate for those facing the highest level of adversity. She offers a refreshingly unique therapeutic experience in a setting that anyone will feel comfortable in.